Renter Information & Questions
About Door County, Wisconsin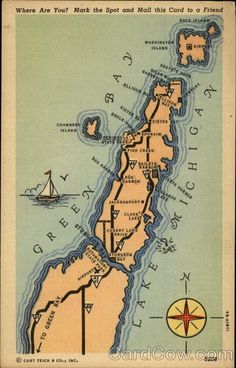 Door County is a beautiful peninsula surrounded by water, with glorious sunrises over Lake Michigan and colorful sunsets over the bay side. Each village is unique and offers different attractions such as golf courses, scenic parks, art galleries & events, performing arts & theaters, coffee and ice cream shops, mini golf, go karting, beaches, boating, para-sailing, kayaking and even concerts in the parks! Enjoy the many lighthouses or a sightseeing trolley tour. Door County offers a wide selection of diverse restaurants throughout the peninsula, along with several wineries and breweries. Here you will find a special flair and culture like none other. Come enjoy all seasons of what Door County has to offer!
Lundquist Realty & Vacation Rentals of Door County, LLC does not take on-line reservations.
We do post a calendar for each property on the website, which is in real time and shows up to date availability. We want to speak or email with you to understand and help find you the right property for your family vacation! This is why we book with a personal touch and not online. Each property is unique and we want to help you know what you are renting!
We require weekly rentals during the prime summer months, and 3 nights on the shoulder season (this may exclude holidays and festivals, along with certain property requirements). Rates are subject to increase each year at the owners discretion, which renters would be responsible for.
Do I need to bring bedding?
Lundquist Realty & Vacation Rentals of Door County, LLC currently manages the property reservations and cleaning services for each rental property.  Many of the rental properties keep your costs down by having the renter supply their own sheet sets and towels (bath/kitchen/beach).  Blankets and pillows are always supplied. Washer & dryers are offered in most of the properties.  For an additional fee, you may rent linens when necessary. Please inquire within. 
Why a no pet and no smoking policy at most Door County Rental Properties?
To provide as allergy-free of an environment as possible for future renters.
Several homes will allow one or even two family dogs.. Each property will note if a dog(s) is allowed. Special instructions and fees apply. ($25day/$150week) plus tax per dog. No exceptions on other types of pets. 
What happens to my Damage Deposit?
Security deposits are required to be held via a credit card within our secure reservation system.  You may call with any problems.  We appreciate renters using care, but please do let us know if damage occurs so that we can work with you to remedy the issue without charging your credit card.  We also have a "Remove Soiled SHOES" policy in all properties due to increase in dirt and soil being tracked in and renters paying for carpet cleanings! Please be respectful and treat our properties just as you would treat your own home. Thank you! 
Am I responsible for cleaning our Rental prior to check out?
Upon your 10AM check-out, please, be sure all of the items below (also listed on our checkout list, which you will receive after making your reservation) have been addressed. These are privately owned homes, deserving of your tender, loving, care.  If the property is not left the way you found it, you will be charged a $100 cleaning fee. We hope you have enjoyed your stay. If you have any feedback or concerns, please contact us at (920)854-2368 and if you enjoyed your stay please leave a kind review to help our little family business succeed!
 If your rental has a Holding tank light, be sure to check this light daily and contact Lundquist Realty if it goes on.
 Be sure to put Trash & Recycling in appropriate outside containers or follow specified instructions.
 Please leave enough time to be sure that the Dishes are done and put away.
 If you have rented any sheets, towels, or have soiled items, please start the load of laundry if you are able. ***Separate COLORS from whites to prevent stains***
 If you are staying in a pet property: please, vacuum/clean up any access pet hair; also pick up droppings and place in outside trash receptacle.
 Please be sure that all windows & doors are both shut & locked. The key needs to be returned to the lockbox at the home, or if you picked up a key at our office, you must return that key to our office or the locked Metal Drop Box on the Porch.
 In the event that there has been something spilled or stained, be sure to notify us immediately. We can guide you in finding a proper solution.
 If any items have been broken or are inoperable, notify us immediately. We will replace or have such items repaired as soon as possible.
 Please be sure all faucets and all lights are off, the refrigerator is at recommended temperature, and A/C thermostat set at 75 in the summer and Heat left at 55 in the winter.
 Remember that check-out is 10am. Please return key. Failure to do so, or loss of key, will result in a $50 charge to your credit card on file.
 Remember to book your reservation for next year!!!
What are Renters additional responsibilities?
Responsibilities at our rentals vary as much as the properties themselves. Possible responsibilities are:
Follow Garbage recycling and disposal instructions.
Properties with holding tanks will require renters to monitor "tank full light" daily and to notify Lundquist Realty at (920) 854-2368 if light turns on.
Supplies to bring:  Extra kitchen garbage bags, small supply of dishwasher & dish soap, coffee filters, your own special spices, extra toilet paper, paper towels and your own toiletries.  A starter supply of tiolet paper, paper towel, dish soap and garbage bags should be provided for you.  Please bring sheets and towels unless you have arranged to rent them or they are included at the property.
How is a rental payment made?
Personal check, cash, and credit card are all accepted. There will be a 3% service fee on all credit card transactions.  Payment must be made in full by credit card at time of booking for reservations made within 30 days of arrival date. A 50% deposit is required at the time reservation for current year reservations, or by mid-January for following year reservations. The balance must be paid 2 weeks prior to rental date.  All stays under 30 nights have an added 13.5% – 14% tax. We do also need a credit card on hold as your damage deposit. 
Can I have "guests" stay with us?
Each property has a "maximum guest" limit that is not to be exceeded.  We don't want extra wear and tear on our homes and appreciate your help with this! If you exceed the maximum guest parameters, you may be fined or asked to vacate the property immediately.
What happens if the power goes out?
Rest assure that the power WILL return.  Lundquist Realty alerts Wisconsin Public Service of an outage and they are quick to restore service.  An occasional storm might cause a temporary outage so try to enjoy the adventure.
How soon can I place my reservation for next year's rental?
We usually know our owner's occupied dates by the beginning of January. Properties not occupied by owners, can be reserved 12 months in advance. Current renters have the first opportunity to re-book their current rental week(s) for the following year before the conclusion of their current stay.  If current renters do not re-book, those dates are opened to the general public. We do not assume you will be re-booking unless you notify us.  Partial week bookings during the prime summer months are not eligible for re-booking. 
What if I need to cancel my reservation?
In the event you must cancel your reservation, your deposit will be refunded if the rental property is re-rented for your specified dates.  In the event we are unable to re-rent, your deposit will not be refunded.  However, we do our best to work with your circumstances.
Please check your arrival and departure dates carefully.  You will be charged for the full number of nights you have reserved.  Unfortunately, we are unable to give refunds on early departures.
Internet and Cellular Reliability
Most of our properties do provide internet, however service can be very unreliable.  This is out of our control.  Even us locals  experience the same (lack of) service.  Please be patient as we all hope for the best. During the busy summer months, the shared towers are being used much more than average, so this may impact your service as well.